BACHER & WOLF is a top M&A consultancy. We provide advisory services for clients, looking to buy or sell companies.
The focus of our work is on personal management of our mandates, dedicated commitment and knowing just what is required, when.
The important task of finding an investor for a company requires a fast and problem-solving approach. We see ourselves as a trusted partner for all parties and we are always focused on reaching a successful conclusion.
Together with our client, the company's employees and the potential investors, we strive to achieve the best possible solution, with enthusiasm, expertise and perseverance. Lean M&A consultancy creates value.
The BACHER & WOLF services focus on finding investors for companies with complex shareholder structures, barriers to growth, insufficient returns, in the course of restructuring or insolvency or that require liquidity in the short term.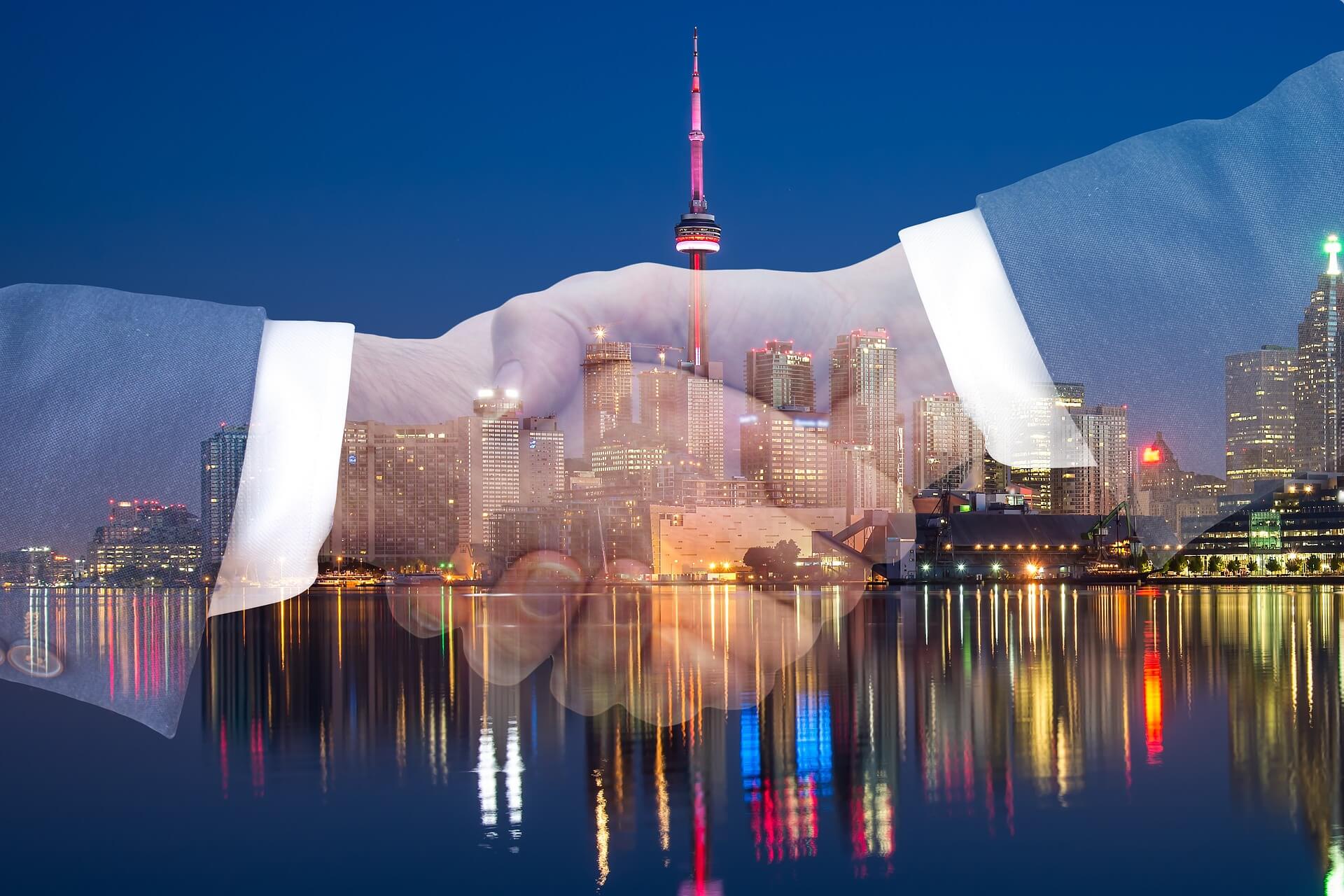 BACHER & WOLF looks back on a highly successful history in M&A consulting since 2001. Our track record includes share deals in the context of insolvency-plan proceedings, sales of foreign subsidiaries and asset deals with complex legal structures.
We will be glad to provide you with any details you may require. Members of our Team had the honor to contribute to these successfull transactions (1):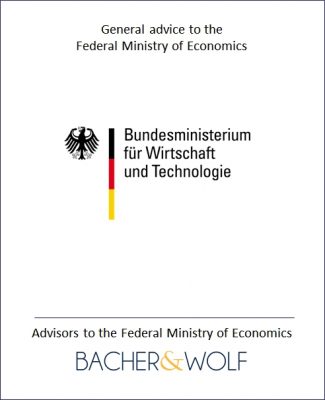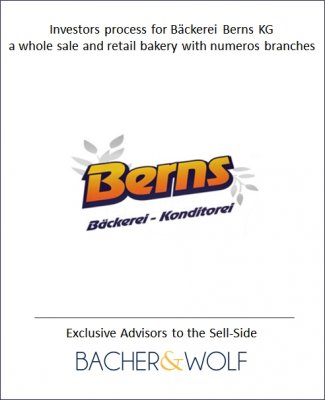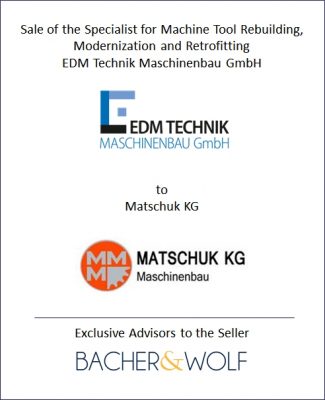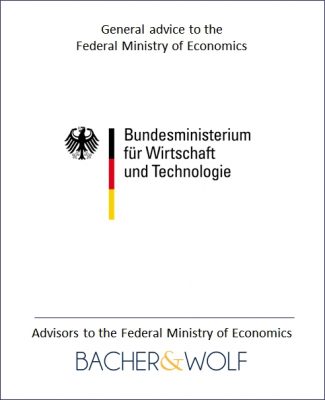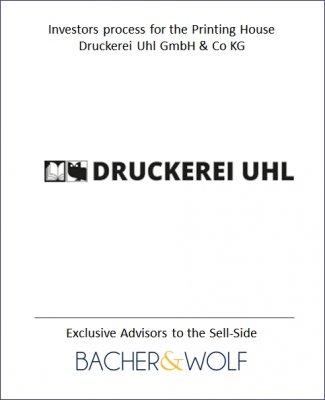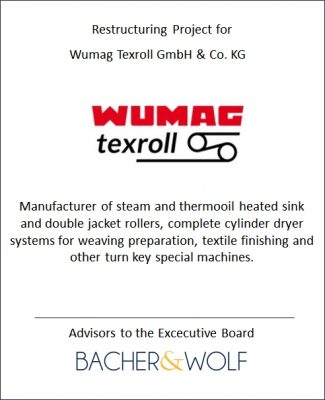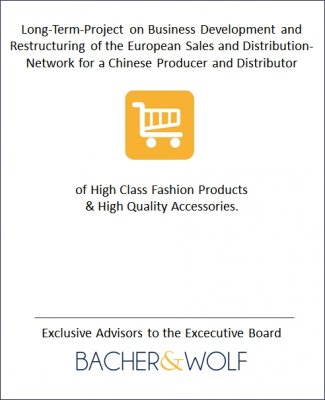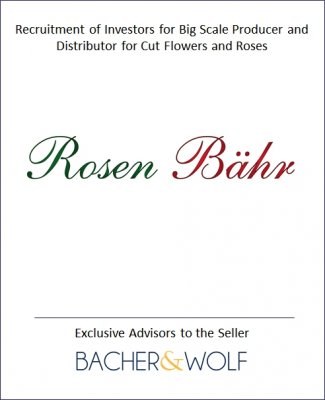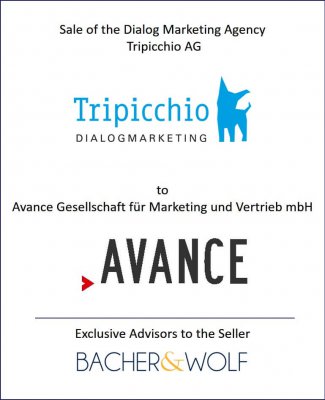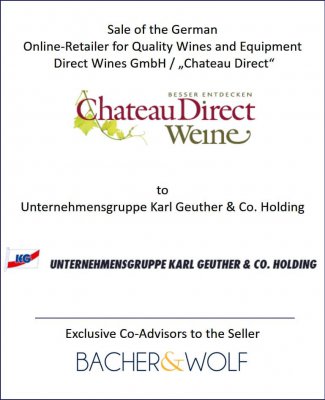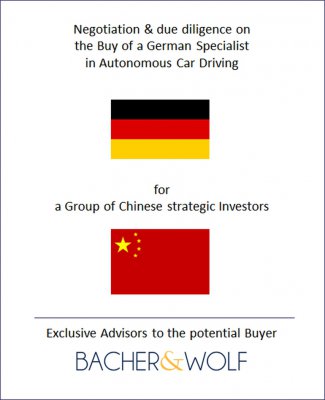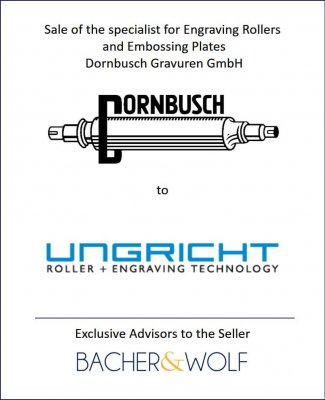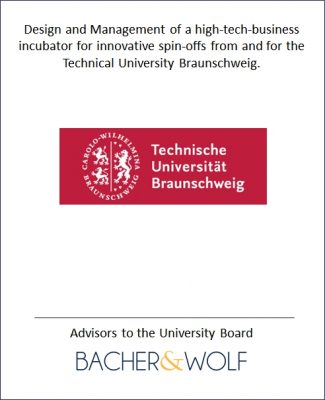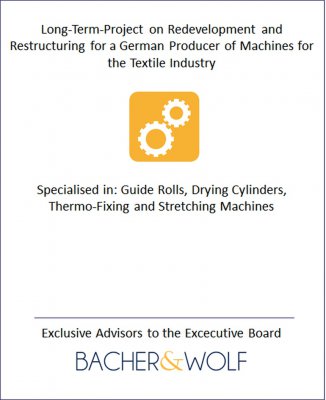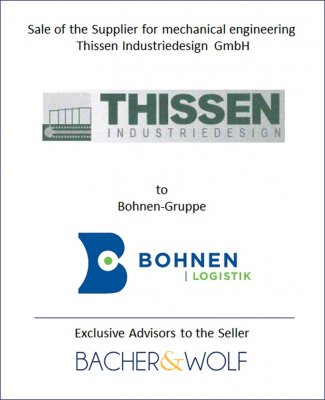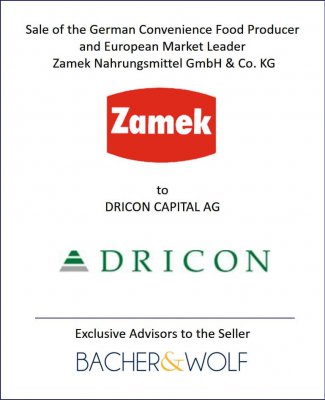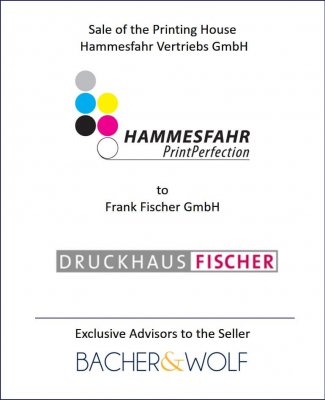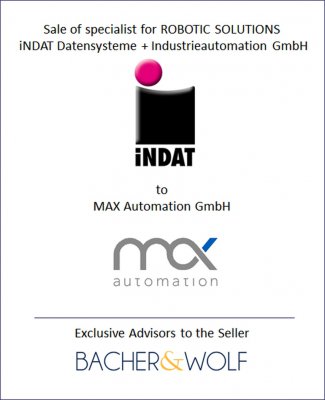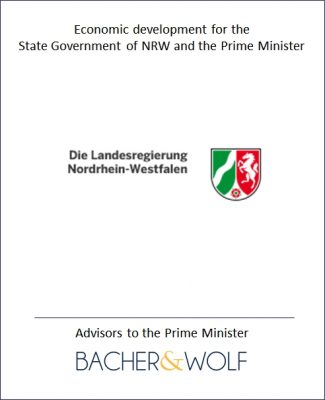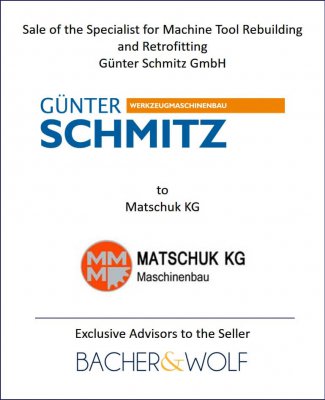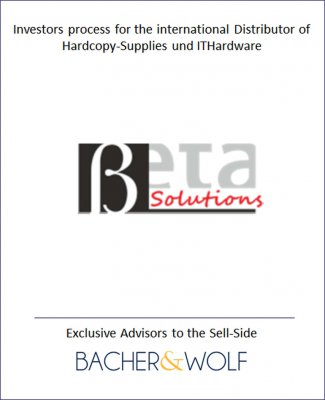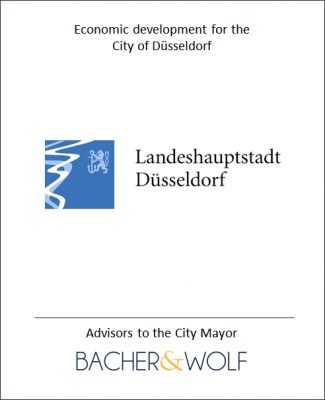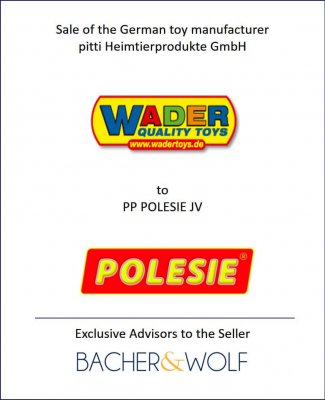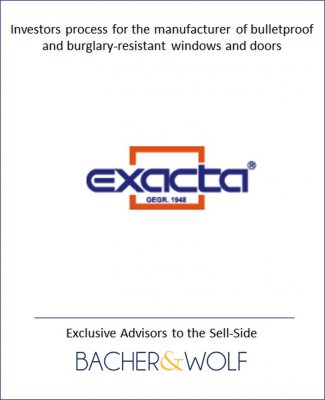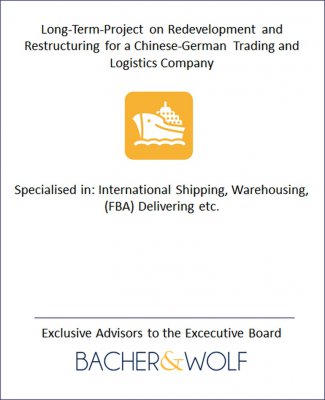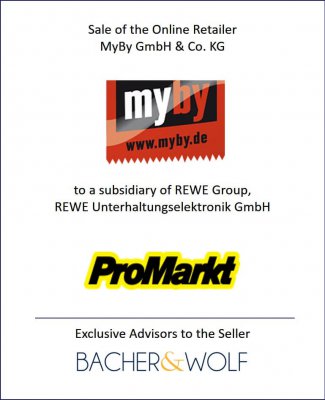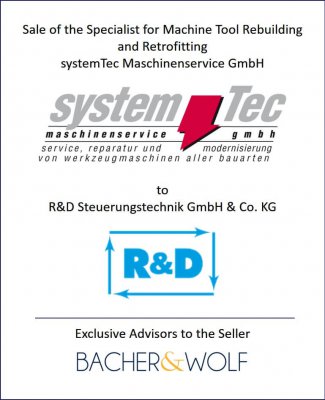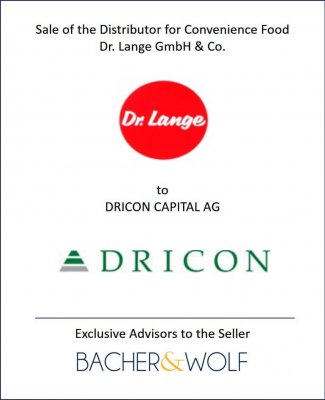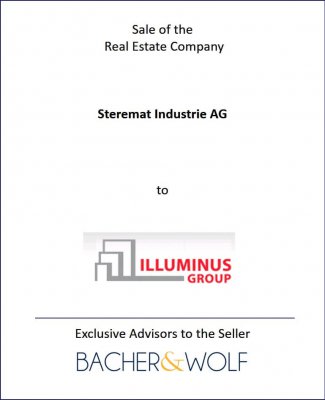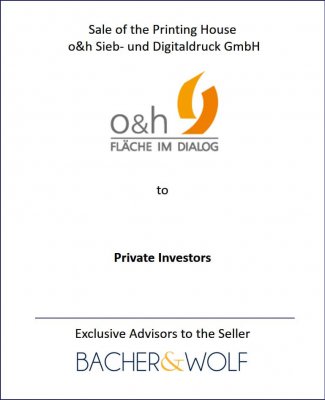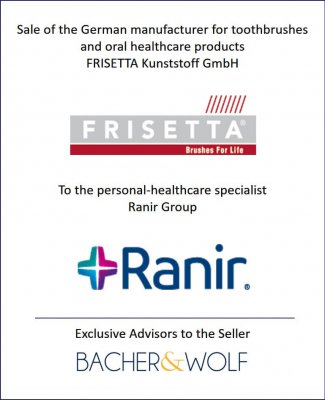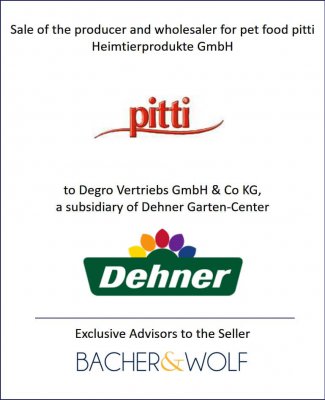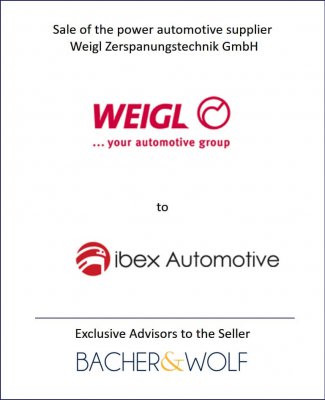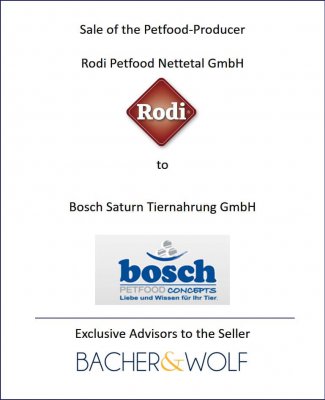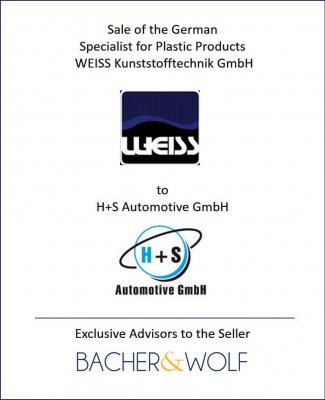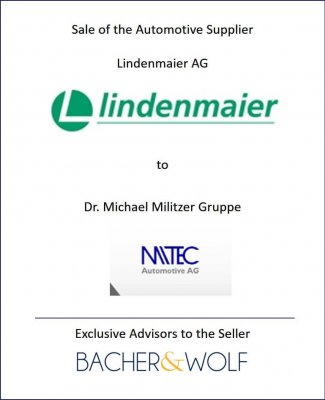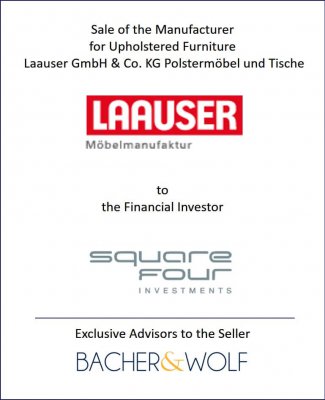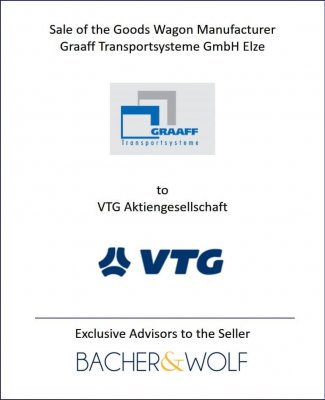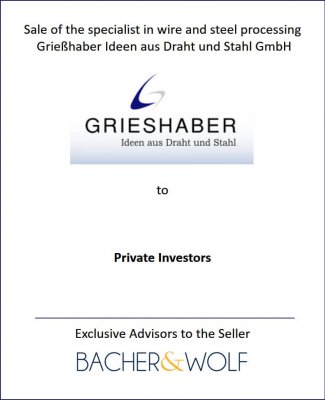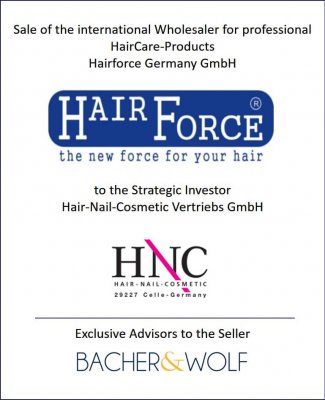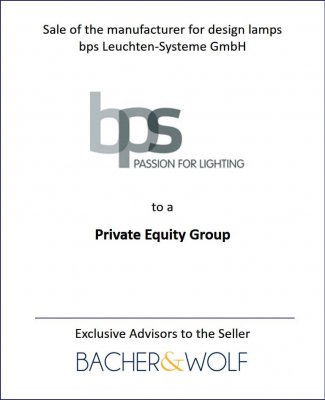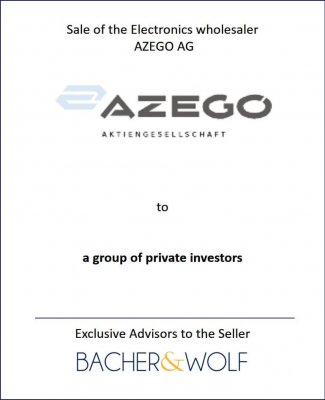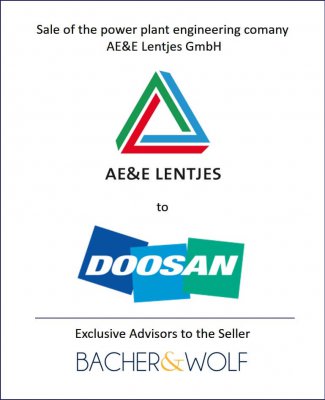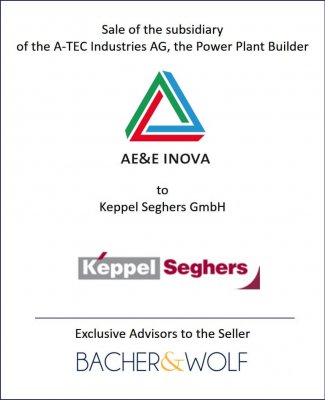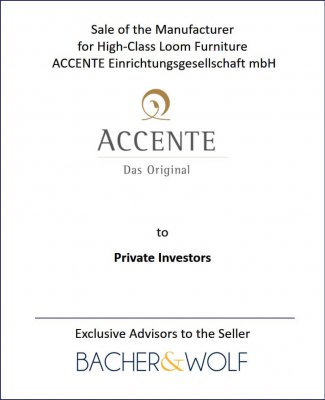 Structuring and planning international sales processes and preparing the required information material and company presentations.
Preparing for selling with a continuation concept and a business valuation to determine the purchase price.
Identifying, selecting and contacting potential investors and lenders.
Finding investors to implement insolvency plans (under German law) and insolvency proceedings under self-administration (under German law).
Live reporting for clients and creditors.
Access to investors and family offices.
Our own IT data room system at no extra cost to the client.
Controlling – objective preparation of business figures, with the aid of a chartered accountant or tax consultant where applicable.
Attending all appointments and negotiations together with our client.
Implementing restructuring processes together with experienced interim managers.
Put Your Search for investors in BEST hands